Recipe: No Bake Super Green Bars
No qualifications required to make these super food slabs!
Recipe: Raw Super Green Macaroons
These little treats pack a healthy punch with the addition of a super greens powder mix of organic Wheatgrass and Barley GrassIngredients200g / 2 cups + 2 tbsp desiccated coconut1 tbsp Super Greens Powder (Both or either Barley / Wheat Leaf4 tbsp raw agave nectar1 tsp vanilla extract(optional) 1 tsp coconut extract or almond extractWater, if neededFor the chocolate topping3 tbsp coconut oil3 tbsp raw cacao powder2 tbsp agave nectar MethodIn a food processor, blitz the desiccated coconut with the Super Greens powder for a minute until well combined.Add the agave, vanilla and coconut extract (if using) and mix again. The mixture should start to clump together. If not, add a few small drops of water until it does.Prepare a baking tray with greaseproof paper and using an ice cream scoop or rounded spoon, make mounds of the mixture onto the tray to create macaroons. You will need to make sure the mixture is well packed into the spoon so that the macaroons don't fall apart.Leave in the freezer to firm up whilst you prepare the chocolate topping.Melt the coconut oil in a heat proof bowl, suspended over a pot of recently boiled water. Whisk in the cacao powder and agave nectar until smooth.Leave in the fridge until cool to the touch.Take the macaroons out of the freezer and dip the bottoms into the chocolate mixture to coat. It should set almost immediately.Then drizzle lines of the melted chocolate onto the tops of the macaroons. Return to the freezer to set for a few minutes, then they are ready to serve!Keep refrigerated for up to 5 days.​
Satisfy your sweet tooth, with these no bake energy balls Ingredients 1/2 cup medjool dates, pitted and chopped1/2 cup almonds1/4 cup cashews1 tbsp cocoa powder1 tbsp flax seed Fibre1 tbsp coconut oil2 tbsp almond butter(Makes about 10 bites) MethodPut dates, almonds, cashews, cocoa powder, and flax seed fibre in a food processor.Blend on high until well mixed. Empty this mixture to a large bowl.Then, add the coconut oil and almond butter and mix well.Roll the mixture into balls, about the size of a tablespoon.Roll in Super green powder, pepitas, coconut shreds, cocoa powder or preferred topping.Enjoy immediately or store in the refrigerator for up to two weeks.​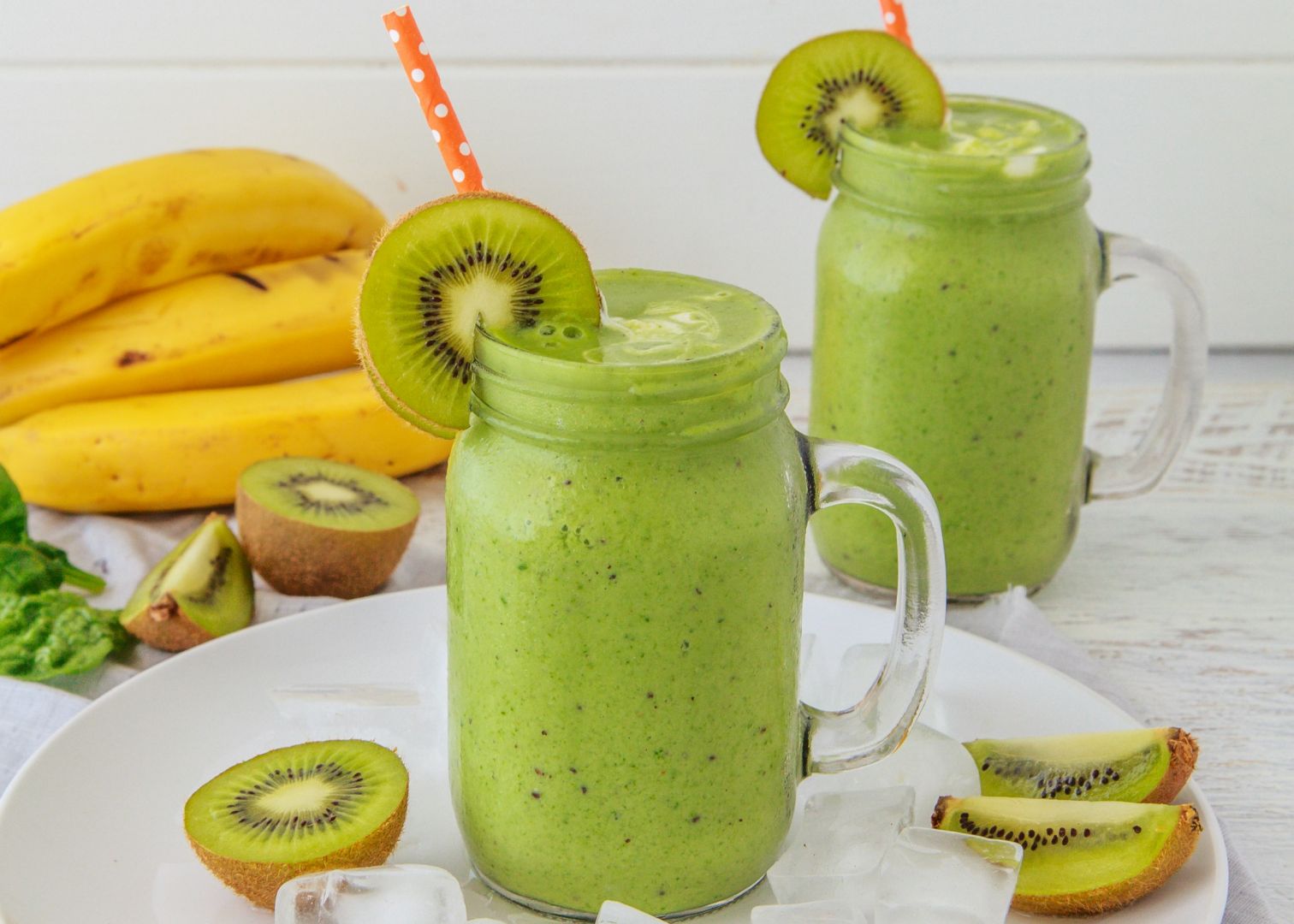 recipe: go green smoothie
A daily green smoothie can work wonders for your body and health! Simple and easy to make using a combination of leafy greens, flavoursome fruit and a liquid base, they are a great addition to your diet. What's more, you can experiment with different fruits and vegetables to create a tasty and nutritious drink. With the inclusion of TK wheat leaf powder or TK barley grass powder, this super green smoothie is a powerful detoxifier, rich in chlorophyll and other vitamins & mineralsingredients1 banana2 kiwifruit1 avocado1 cup raw spinach1 tbsp honey350ml almond or coconut milk optional:1/2 tsp TK wheat grass powder 1/2 tsp TK barley grass powder methodpeel and slice the banana, kiwi and avocado and add to the blenderadd the spinach, liquid and honey and blitz for 1 minute until smoothadd any green powders of choice at the end as they do tend to clump if placed in firstblend everything together until smooth, serve and enjoy!